Ich habe vor einiger Zeit auf dem Blog von Hamburger Liebe ein Tutorial für Haarbänder entdeckt. Bei einem der letzten Nähwochenenden habe ich die dann das erste Mal in Natura gesehen und fand sie einfach nur toll. Nachdem meine sechsjährige Nichte Marlene super schöne lange Haare hat, wollte ich ihr damit eine kleine Freude machen.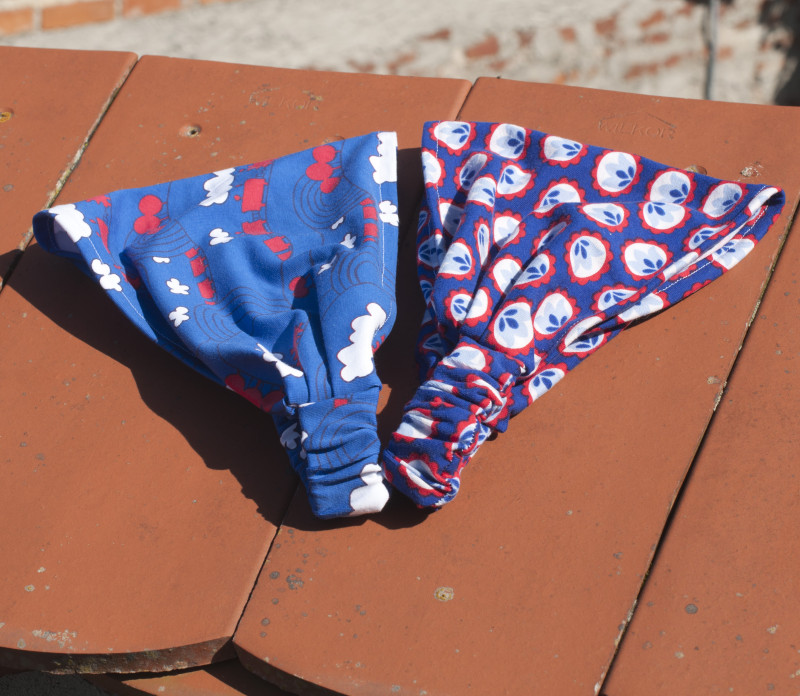 Man braucht dafür nur ganz wenig Stoff und ein kurzes Stück breites Gummiband und schon kann man loslegen. Zumindest theoretisch, denn auch wenn ich von anderen wusste, dass das ganz schnell und einfach zu nähen ist, war es für mich eine Herausforderung. Ich hab manchmal echt Schwierigkeiten, mir Dinge dreidimensional vorzustellen. Und deshalb habe ich erst auch nicht verstanden, wie das gefaltet werden soll.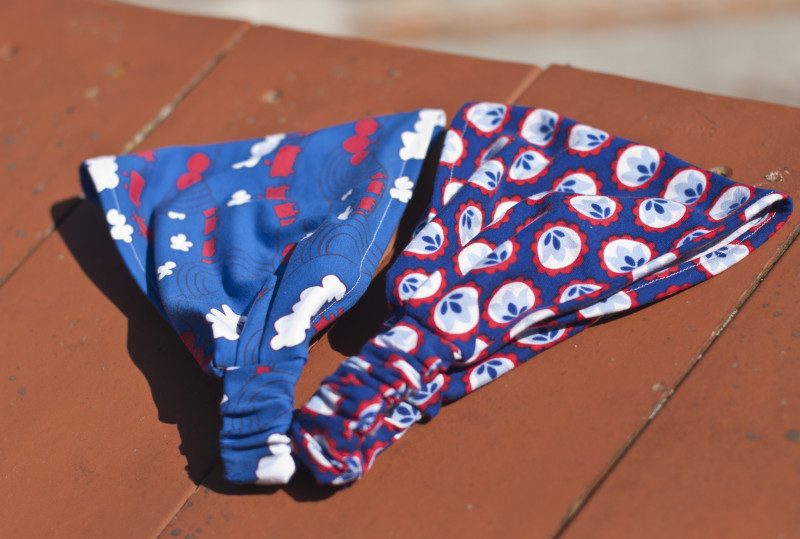 Nun war ich letzte Woche zum ersten Mal bei "Sew and the City" meines Lieblingsstoffladens Koko und Dolores in Ulm – und da ist dann durch die Hilfe von Bea der Knoten geplatzt. Wenn man es einmal verstanden hat, ist es echt sooo einfach.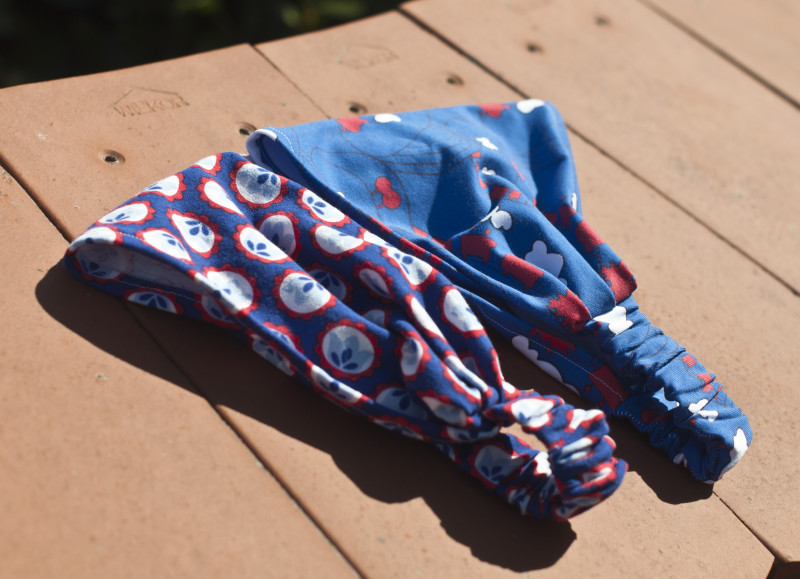 Der Gummi sorgt für die Raffung an dem Teil, das später am Kinn anliegt. Das gefällt mir auch optisch ausgesprochen gut.
Und hier sieht man die kleinen Falten, die mir so lange Kopfzerbrechen gemacht haben. Aber wenn man versteht, dass die am Ende so aussehen müssen und das das breite Teil einmal um das schmale Teil mit dem Gummi gelegt werden muss, wird es irgendwann klar. Wichtig ist nur, dass man die Falten beide Male in eine Richtung legt, sonst sieht das am Ende komisch aus.
Ich mag die leuchtenden Farben total und hoffe, dass sie bei der Prinzessin auch Gnade finden, wenn sie nicht pink oder rosa sind. Der linke Stoff ist von Lillestoff und den rechten habe ich mal als kleinen Rest geschenkt bekommen. Da bin ich besonders glücklich, dass ich daraus noch etwas sinnvolles nähen konnte.
Und jetzt geht das Ganze noch zu